Change is inevitable, and Vancouver's only co-operative brewery Callister Brewing is well accustomed to change. Each July Callister says goodbye to their current in house breweries and welcomes a new round of aspiring brewers into the craft beer community.  The co-op model is a welcomed opportunity for those looking to test the waters of the business of brewing and has produced some of Vancouver's most popular beers – perhaps most notably Boom Box Brewing Co. and Superflux Beer Co.
This July, Good Buddy Brewing Co. will be the newest brewery to set up shop in Callister. Founded by Tim Rennie, we had the opportunity to sit down with Tim and learn more about his plans for Vancouver's newest brewery.
Tell us about Good Buddy Brewing?
Good Buddy Brewing is my take at the brewing industry.  We're sort of the little brother or the goofy friend in the craft beer world.  We want to focus on making beers that are a little weird and playful.  For me drinking beer has always been about hanging out with your friends and family and just having a great time and that's what I want everyone to feel when they drink GB.  I'm hoping to do a lot of collab beers in the future and feature guest brewers and recipes.  We also plan on posting all of our recipes on our website and if you ever have any questions or just want to talk beer I love that kind of stuff.  This year we are one of the associate brewers at Callister so you can find me slinging beers there once a week.
What inspired you to start Good Buddy Brewing?
I started brewing with my dad at the home brew shop back in Ontario when I was a kid.  Over the years I kept building home brew set ups at the different towns I've lived in all over Canada.  I came to Vancouver about 6 years ago and that's sorta when it clicked that I could do this as a living.  I quit a well paying job I had and took the first beer job I could get which was at Parallel 49 working the bottling line and kegging machine.  The goal for me was always to start something on my own that was a little less industrial than a lot of the other things I saw at the time.  Since then a lot of places have popped up and I've worked with a ton of them and made loads of friends.  It's been about 4 years since I jumped into this game and I keep finding more reasons to love this business.
Why did you choose to partner with Callister Brewing to start your brewery?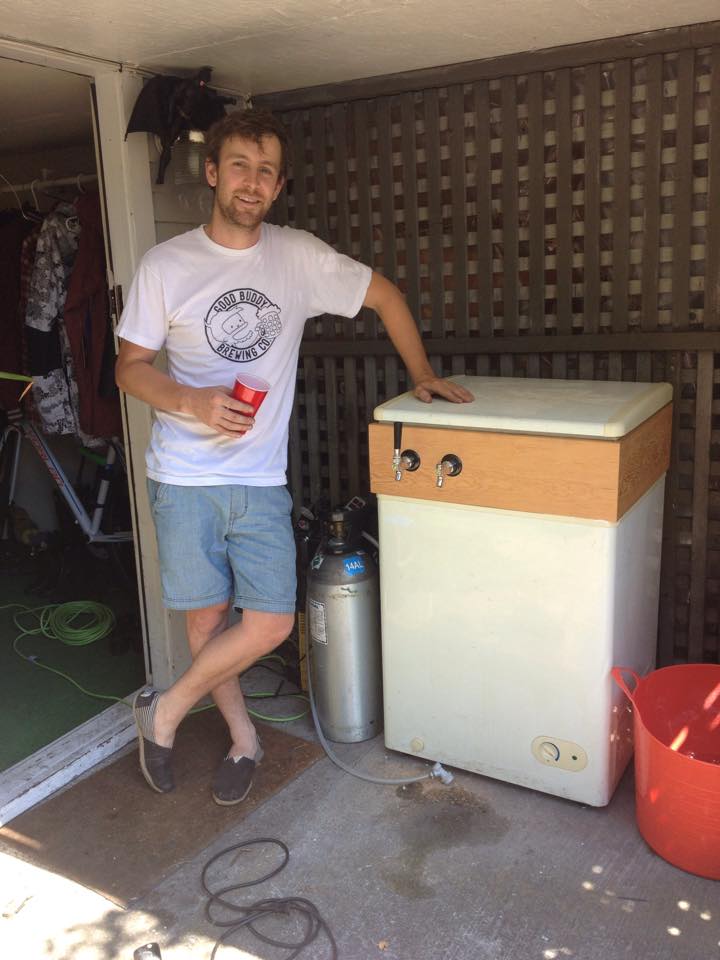 I knew Chris and Diana from Vanbrewers and they also gave a presentation at SFU while I was there for the beer program, so I was pretty familiar with their business model.  I've seen a few pretty cool breweries come through there so it seemed like a bit of a no brainier.  I've been looking at other ways to start a brewery, and there are a lot of them now, and this seemed like the best way to really test out a bunch of recipes and get some feedback on a relatively small budget.  I sent Chris and Diana a ton of emails over Christmas (their probably pretty sick of seeing my name pop up in their inbox) and I was kind of surprised when they gave me the green light because they're kind of heroes to me.
You have years of experience working for a number of BC's craft breweries. How will this experience help you now that you're brewing for yourself?
Once I get something in my head that I want to do I pretty much charge like a bull into figuring that out.  That's been really helpful for me in this industry.  I went from pretty much pushing a broom at Parallel 49 to doing deliveries at Coal Harbour which eventually led to brewing and some managing and then to my head brewer role at Salt Spring Island Ales, all in a fairly short period of time.  At this point I've seen quite a bit of most of the sides of the beer world, but there is always more to learn.  The brewery on Salt Spring is over 20 years old so I had no shortage of things to repair on nearly a daily basis.  I can't really think of a better way to learn what I've learned in a faster time than my time on Salt Spring.  Besides brewing their core beers (which are mostly English ale recipes) I also had the opportunity to make a few of my own recipes which I'm really proud of (most notably the Hazy IPA).  The next challenge is the business side.
How did the name Good Buddy Brewing come to be?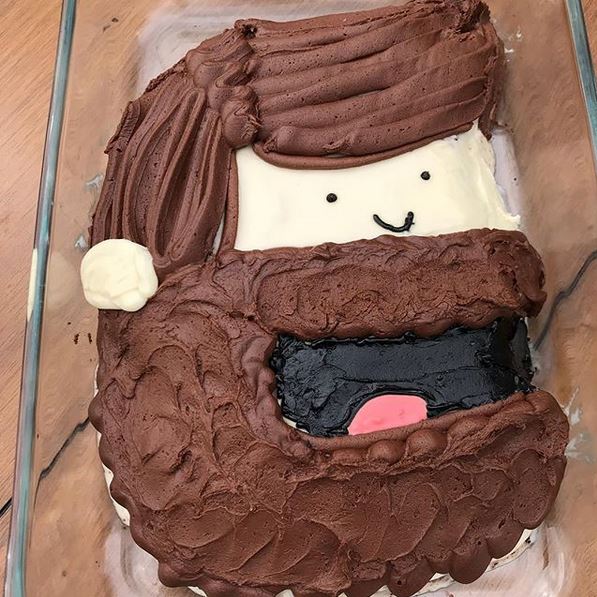 A few years ago I was living in Dawson City, Yukon and working in the casino as a black jack dealer.  I put a note in the break room that said if you ever needed the night off just ask your good buddy Tim.  Pretty soon everyone knew me as good buddy Tim.  The cartoon character was also on that note and it kinda became synonymous with the good buddy moniker.  Over the years its kind of evolved into the guy you'll see on cans today.  I think it also shows a lightheartedness and that I don't take myself too seriously.
What types of beers will you be focusing on?
I have a pretty huge variety of beers that I enjoy so I don't want to pigeon hole myself too much.  A lot of guys out there stick with a style and I really respect that.  Dagaraad for example does amazing Belgian beers.  I've got more of an ADD type personality.  I love things that are wacky so I'd like to focus on that.  I don't really see much point in making another pale ale or lager since there are so many breweries already doing a great job of that.  I've asked my friends in the past to come up with wacky ideas for beers and that's what I like to do.  I've done a wasabi bitter, blonde stout and honey lavender beer in the past (with mixed success) and I'd like to continue to challenge myself with making stuff that's crazy like that, but also drinkable.  I also love a good hazy IPA, so I'm going to continue to make that.  Basically I know what I like and more importantly what I don't like so I'm going to keep making that stuff better and better as well as put some challenging beer out there that may or may not be amazing.
What else would you like our readers to know about Good Buddy Brewing?
I'm really at the very beginning of what I hope is a great adventure.  I'm really hoping that I can make beer fun and exciting for everyone, like it is for me.  If you've ever had any questions about making or drinking beer I want to be out there to help everyone out with that.  There's a lot of really smart people in the beer world right now and it can be a bit intimidating.  I'm hoping to be the guy that's easy to talk to and hang out with.  There's no stupid questions, only stupid t-shirts.
Connect with Good Buddy Brewing
www.instagram.com/goodbuddybeer
www.facebook.com/pg/goodbuddybeer
https://vancouverbrewerytours.com/wp-content/uploads/Good-Buddy-Brewing-Co.-Logo-Vancouver-Brewery-Tours.jpg
741
960
vanbrewerytours
https://vancouverbrewerytours.com/wp-content/uploads/logo-sm-300x60.png
vanbrewerytours
2018-06-19 11:30:08
2020-02-11 18:06:21
Everybody Needs a Good Buddy – Getting to Know Good Buddy Brewing Co.