Father's Day Brewery Tour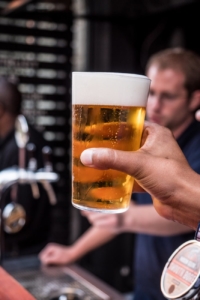 The old man is pretty great, isn't he? He's always been there for you, had your back on multiple occasions, taught you lots of important skills, passed on the family values… all the good stuff. This year on Father's Day why not give him a big thank you for his years of dedicated service, fatherly advice and dad jokes?
You could attempt fight the crowds, and parking,  in Deep Cove for a Quarry Rock hike or try and wrestle up a steakhouse reservation (for the record, pretty sure dad is also a champion wrestler). Maybe have dad over for a barbecue, but we all know we'd rather eat dad's barbecuing. Perhaps your father is more into sports, so a Whitecaps or Canadians game is his ticket.
Let us simplify it for you! We bet two of his favourite things are: spending time with you and drinking beer. Are we right? I have a feeling we're right.
The third Sunday in June is reserved for dad and making sure you show him a little love. It's a company favourite over here in terms of special brewery tour days and we want him to enjoy his day as much as possible. The Sunday tour runs from 1:00pm to 4:00pm every week, but we always try to make it a little more special on dad's day. A 1:00pm start time means that we meet at Waterfront Station by 12:45pm to ensure that the tour can start off right with a quick introduction and the usual start-of-tour formalities.
Our first brewery stop is at Brassneck Brewery on Main Street: a repeated fan favourite. After a delicious sampling of the ever-rotating Brassneck lineup, we move to Doan's Craft Brewing Company in East Vancouver. A family business, the Doan's brothers can perhaps regale us with an old family memory of their own father (who apparently wasn't much of a beer drinker, clearly the inspiration came from elsewhere!). The third and final tour stop is Bridge Brewing on the North Shore. The perfect location for a final craft beer flight and brew floor tour.
What's Included in a Father's Day Brewery Tour?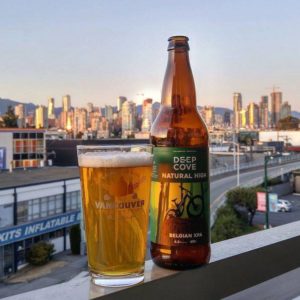 Obviously spending time with your dad is the biggest perk of all. The Sunday Vancouver Brewery Tour runs just over three hours, so with some travel time to and from Waterfront Station and either brunch or lunch you got a day with dad! If you are still thirsty for some craft beer, head into Steamworks Brew Pub, where our tours end, for a pint!
Of course there is the beer! All brewery stops include a flight of some of the best craft beer anywhere.
Our public tours come with some pretty great swag! A VBT Beer Tasting Journal, VBT pen, lots of coasters always available, and of course, the famous VBT Pint Glass!
Most importantly, the Father's Day Vancouver Brewery Tour includes something special! At the final spot, Bridge Brewing, all guests on the tour will receive a FREE BEER to take home. You read that right, a free beer for you and dad to share on the porch or deck as the sun sets on your day well spent.
Book your Father's Day Vancouver Brewery Tour by clicking HERE.
https://vancouverbrewerytours.com/wp-content/uploads/34689320_1649417621844047_8195129296797302784_o.jpg
1297
1839
vanbrewerytours
https://vancouverbrewerytours.com/wp-content/uploads/logo-sm-300x60.png
vanbrewerytours
2018-06-14 09:54:35
2021-12-15 08:59:03
Father's Day Brewery Tour