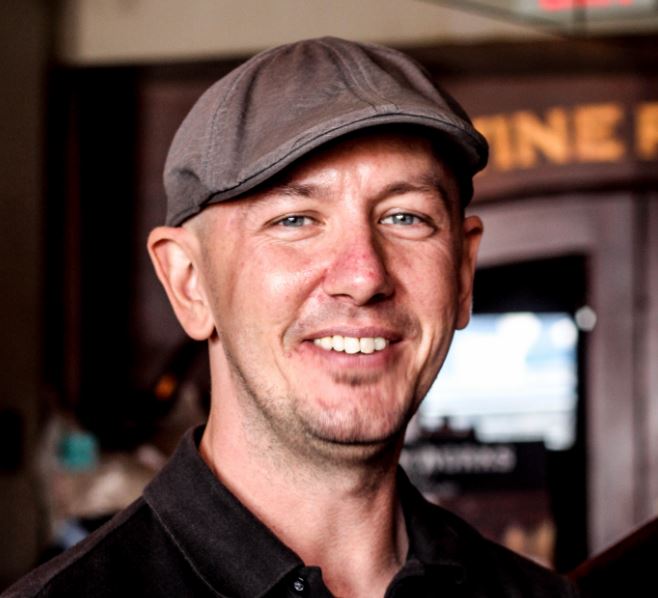 Ryan's passion for craft beer comes from his dad, who, like his dad before him, brewed beer in the family basements of Vancouver (yes dad I remember the story about exploding beer bottles in the night!). An advocate for supporting all things made local, Ryan enjoys sharing his passion for craft beer and introducing others to the breweries of Vancouver and the people who started them. When not leading tours, you can usually find him filling a growler around town, or mountain biking in the North Shore mountains.
First craft beer: Pipers Pale Ale, Vancouver Island Brewery
Current favourite beers: Steamworks Brewing Flagship IPA, Strange Fellows Guardian White IPA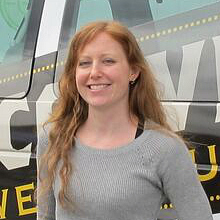 Rachel grew up in the US midwest, then spent a decade in Brooklyn, NY, before moving to BC where she really developed her love for craft beer. Some of her expertise and behind-the-scenes knowledge comes from having worked in one of Vancouver's local breweries as an assistant brewer. Though she doesn't discriminate when it comes to beer styles (with the one exception of smoky beers!), she has a passion for Belgian brews above all others. When not guiding tours, you can find her experimenting in the kitchen with organic foods, and during winter falling down on the local ski hills as she learns to ski the beautiful North Shore mountains.
First Craft Beer: Brooklyn Lager, Brooklyn Brewery
Current Favourite Beers: La Fin du Monde, Unibroue; Cherubesque, Brassneck Brewery; BlackChocolate Stout, Brooklyn Brewery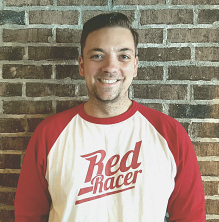 Sean proudly came to Vancouver from the frozen lands of Winnipeg MB to thaw out in 2007 and never left. His first introduction to craft beer was a case of Blue Buck a friend brought over for a Star Wars marathon in college. And like the planet of Alderaan – he was blown away. Ever since he's made craft beers and cocktails a passion. He comes to us from 6+ years in the bar industry, focusing on cocktails and spirit making. He's been accredited with a certificate from Maison by Pernod-Rickard in association with École Hôtelière Lausanne. When not enjoying craft beers or leading tours, Sean focuses on his love of furniture design with his business East&West Design Co. In the last year he's been able to fuse all his passions; making supplies and decor from breweries and restaurants all over Vancouver as well as custom wooden bar tools and mugs.
First Craft Beer: Phillips Blue Buck
Current Favorites: Tofino Blonde Ale, Persephone Best Bitter and Twin Sails Sticke Alt.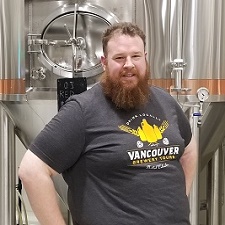 Cam's adventure into the Craft Beer world started almost a decade ago right here in British Columbia with a Phillip's Brewing Long Boat Double Chocolate Porter. As an avid Craft Beer hunter to find the best beers Cam has travelled in all directions from Oregon State to Prince Edward Island. This has often caused Cam to buy extra suitcases to bring back Craft Beer. Attending festivals and volunteering at events and connecting with others who love Craft Beer all over this Province has shown him how amazing this industry is. Cam decided to explore education in Craft Beer by attending a course at Pacific Institute for Culinary Arts called Serious Beer which inspired him to start home brewing. What he really wanted was to work in the Craft Beer industry so Cam went to Simon Fraser University to take the Brewing Essentials Program. Recently graduated Cam is excited to share his knowledge and passion of BC Craft beer as your guide.
First Craft Beers:  Phillip's Brewing Long Boat Double Chocolate Porter
Current Favourite: Storm Brewing Imperial Flanders Red and anything coming out of Boom Box Brewing and Superflux Brewing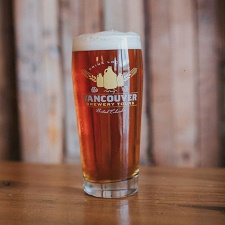 Living and working in the heart of Yeast Vancouver for the past 10 years has meant that Cyndi didn't have to go to the beer, because the beer came to her. Quite literally from 2012 onward there were three or four new craft breweries opening just a short stroll or bike ride from her home or work. It was 'love at first flight' and stopping in to sample new breweries quickly became a passion. The op-pour-tunity to hop on the Vancouver Brewery Tours team as a Tour Guide was a natural flow from her career as a Recreation Therapist and years of leading people on recreation experiences as a mountain biking instructor, snowboarding instructor, and yoga teacher. When not leading tours, you can find Cyndi riding her bike around the city and sampling a craft brew or two along the way.
First Craft Beers: Blanche de Chambly and Maudite from Unibroue; Obsidian Stout from Deschutes

Current Favourites: Oh so hard to choose! Anything Brett or Belgian, or Belgian with Brett, or anything sour.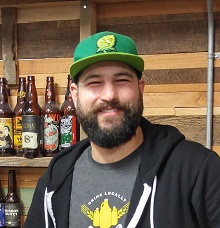 Kris was born and bred in (Y)East Van and has spent most of his life in the 604 area code. The world of craft beer opened up for him when he picked up his first 6 pack of Granville Island Pale Ale back in the late 90s. Kris is continually searching for new, exciting and expertly crafted ales. It's the diversity that is developing in the Vancouver beer culture that excites him; new breweries keep popping up, locally and across the province, experimenting with new styles and techniques, while staying true to time honoured craft brewing traditions. Kris has experience in the food and beverage industry, live events, theatre, film and broadcasting, but through his all his adventures, the best moments in his life were had with beer in hand.
First Craft Beer: Granville Island Pale Ale/Lager
Current Favourite Beers: Some old/current favourites include; Talisman West Coast Pale ale, Strange Fellows / Spirit Animal Barley Wine, Brassneck / Imperial Flanders Sour Ale, Storm