The Great Canadian Beer Festival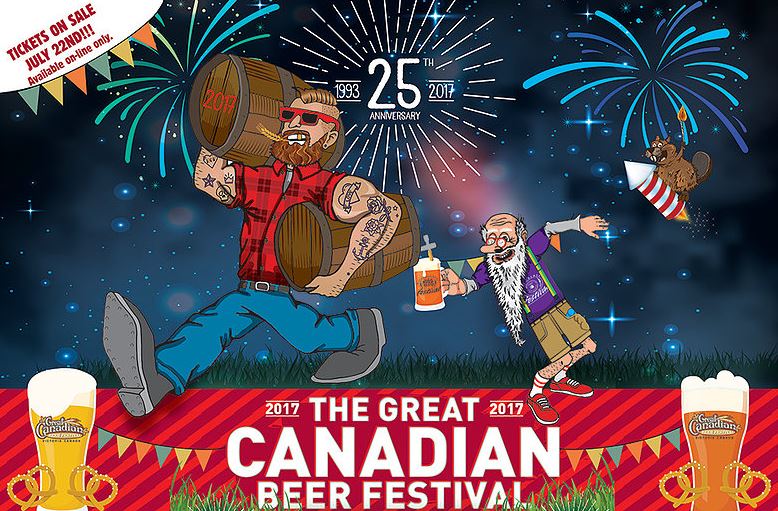 Growing up in the craft beer capital of Canada had its benefits. I first started drinking craft beer when I was 19 and at the time I was a fierce advocate for supporting locally made products. So when I started looking around Victoria for who was making local beer, boy was I in for a surprise – Victoria had a well-established local craft beer community and had just started a soon-to-be long standing tradition, the Great Canadian Beer Festival.
While drinking locally was always important to me, so was having a good time at 19. When I first heard about a new beer festival in Victoria I signed up right away. The first Great Canadian Beer Festival I ever did was back in the (very) early days when it used to be located in the Victoria Convention Centre. It was small, super packed, full of lots of carpet and had more beer in one place then I had ever seen. I was hooked.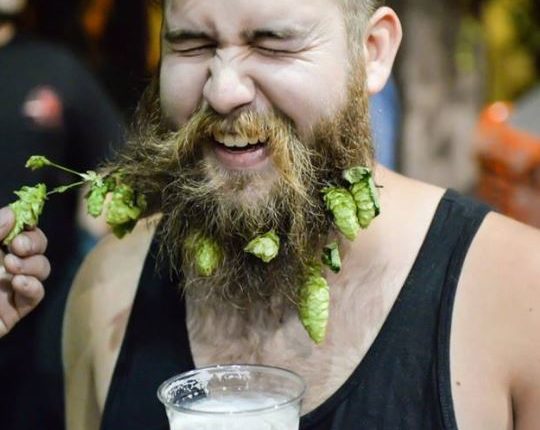 Fast forward a few years and the Great Canadian Beer Festival has become my favourite beer festival of the year, although Farmhouse Fest at UBC is quickly gaining ground. Now held on the grassy grounds of Royal Athletic Park, the festival is the most unique I've attended for many reasons. First of all, the culture. What other beer festival in BC attracts so many great costumes? People REALLY get into the spirit of this festival and get super creative with their outfits, which is a great conversation starter with total strangers and is sure to put smiles on your face wherever you turn. People have more FUN at this festival than any other I've attended.
Next up is the venue itself. For me part of what makes a good festival is forced interaction. You don't want to be TOO crammed into a space with other people, but having too large a venue can feel a bit isolating as it doesn't create opportunities to actually bump into and talk to other people. To me, Royal Athletic Park has the perfect amount of space vs. attendees which creates lots of opportunities to make new friends. Along with ample shade and seating on the grass, the option of retreating into the bleachers to chill and people watch, AND with the Garrick's Head Pub close by for post festival beers and food, the venue choice at Royal Athletic makes for one great day out.
And finally the people. While I now live in Vancouver the festival is a great opportunity to "get the band back together" and reconnect with lifelong friends, some of whom I've being going to this festival with for MANY years. To make it even sweeter, three years ago I proposed to my wife outside of Spinnakers the night before GCBF (she said yes!) and we announced our engagement the very next day AT GCBF. For these reasons the festival will always have a place in my beer-loving heart.
Let's face it, you can find good beer anywhere in BC these days and there's lots of great festival options all over the province to choose from, and they're ALL good festivals, but what fun is drinking craft beer if you don't have friends to share it with? Don't have any friends? Don't worry! Just show up and you're bound to be treated to some famous Victoria hospitality and meet new ones. To me that's what makes the Great Canadian Beer Festival so great and why we keep saying YES.
Tickets are still available for both days: Friday Sept 8th (4-9pm) and Saturday Sept 9th (12-5pm).
Ryan Mackey
Owner | Vancouver Brewery Tours
Photo Credits: Ryan Mackey and The Great Canadian Beer Festival
https://vancouverbrewerytours.com/wp-content/uploads/Vancouver-Brewery-Tours-Owners.jpg
597
596
vanbrewerytours
https://vancouverbrewerytours.com/wp-content/uploads/logo-sm-300x60.png
vanbrewerytours
2017-08-16 13:53:54
2021-12-15 08:49:55
Saying I Do – To the Great Canadian Beer Festival