The Rise of Craft Beer in Cans in Vancouver
If you've been buying craft beer in Vancouver lately, you may have noticed something happening across town. While we're completely spoiled with an incredible selection and variety of locally made craft beers in Vancouver, we also have more choice than ever in what container we drink that beer out of. And while the preferred vessel in the craft beer world has always been 650ml "bomber" bottles, the market is changing and we're now seeing something new that's really taking off – enter the rise of craft beer in cans.
Cheap Crappy Beer
Traditionally beer in cans has had a rocky reputation – tinny aluminum flavour, cheap crappy beer made by massive breweries and generally something to stay away from (or pound in quantity at the summer staff party!). However with changes in technology canned beer is actually the freshest way to get beer home and into your belly! Each can is like a mini keg which prevents light and oxygen from entering the can – two spoilers of beer. It was only a matter of time until the craft beer world took notice and started experimenting with cans.
Craft Beer in Cans – When it All Began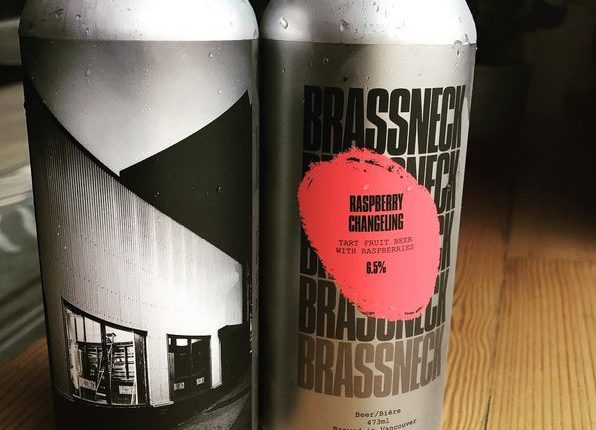 The newest Vancouver Brewery to offer craft beer in cans is none other than local favourites Brassneck Brewery. Traditionally Brassneck beer was only available at the brewery by growler or draught, so it's kind of a big deal to beer fans that you can roll in and leave with Passive Aggressive and more in cans. But who started all of this? Steamworks Brewery was one of the first Vancouver breweries to offer craft beer in cans. Next up was Bomber Brewing, followed by Parallel 49 Brewing and the list went on from there. The problem was, not all breweries could afford the cost of even a small canning line. With prices starting in the hundreds of thousands of dollars, local breweries went looking for ways to offer their product in an increasingly lucrative new market. Thankfully someone was paying attention and saw an opportunity of a lifetime in the BC craft beer community.
Enter Westcoast Canning
Started by Kevin Pederson and Matt Leslie, Westcoast Canning is Canada's first mobile canning company. That's right, their company will literally drive a truck into the loading bay of your brewery, roll out a canning line, receive beer straight from the tank of a brewery and voila – produces instant cans and cans of craft beer. Their business immediately took off and found breweries all over BC and Alberta interested in their services. For the 1st time, even small breweries were now able to offer their product in cans to thirsty consumers.

Leaders of the New School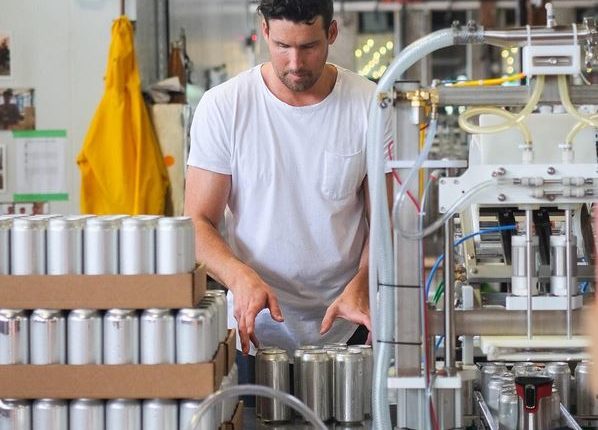 Craft beer in cans has become so popular in Vancouver you don't even need to own a brewery to make them! Perhaps the best example of a company capitalizing on the rise of craft beer in cans is Callister Brewing alumni Superflux Beer Company. What started as a contract brewer at Canada's 1st cooperative brewery is now a small company without a home – that is Superflux does not even own their own brewing space. Their unique business model has them partnering with other breweries and doing contract brewing, meaning they work at other breweries to brew, ferment and can their beer.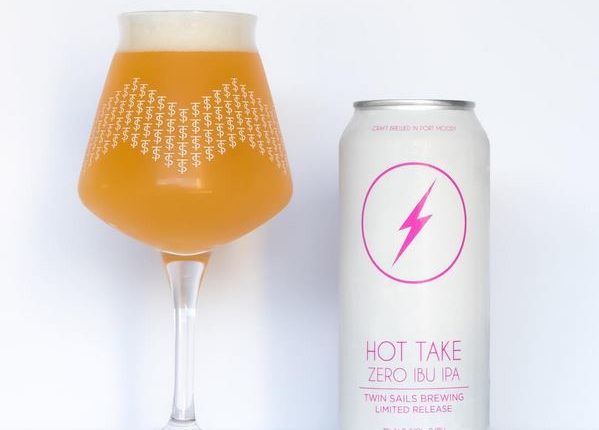 Another brewery setting new trends in canned craft beer is Twin Sails Brewing in Port Moody. This small Brewers Row brewery has turned canned beer into an absolute craze with new canned beers selling out within days of release. With unique packaging, marketing, and experimental beers focusing mostly on IPA styles and hybrids, Twin Sails Brewing is at the forefront of driving canned sales in the lower mainland.
So, is the Growler Dead?
While cans are king right now, we've been hearing rumours that 650ml bomber bottle and growler sales are going down at the breweries. But this doesn't mean that consumers will stop buying beer in glass containers, it just means that cans are shifting sales away from other products due to demand from the consumer. In short, if you love craft beer in cans you're going to love buying beer in Vancouver over the next few years.
So what do you think about craft beer in cans? Are you on board with the new trend or is glass still king?
https://vancouverbrewerytours.com/wp-content/uploads/Brassneck-Brewery-Canned-Beers-in-Fridge.jpg
2448
3264
vanbrewerytours
https://vancouverbrewerytours.com/wp-content/uploads/logo-sm-300x60.png
vanbrewerytours
2017-08-09 13:54:13
2017-08-12 09:36:30
Hey Ma Look What's in the Fridge!