While Vancouver's craft beer scene seems to get all the attention, North Vancouver has been steadily building a healthy craft beer community of its own for many years. Between Bridge Brewing, Deep Cove Brewers and Distillers, Green Leaf Brewing, Black Kettle Brewing and Hearthstone Brewing, there are plenty of reasons to #crossthatbridge and head over to the North Shore for a few beers, and some much deserved fresh air of course! And now, we'll soon have one more great reason to go play on the shore.
Opening soon, Beere Brewing is poised to be the next addition to the BC craft beer community, and VBT owner Ryan had the chance to catch up with Beere Brewing owner and head brewer Matt Beere to find out more about the plans for his brewery: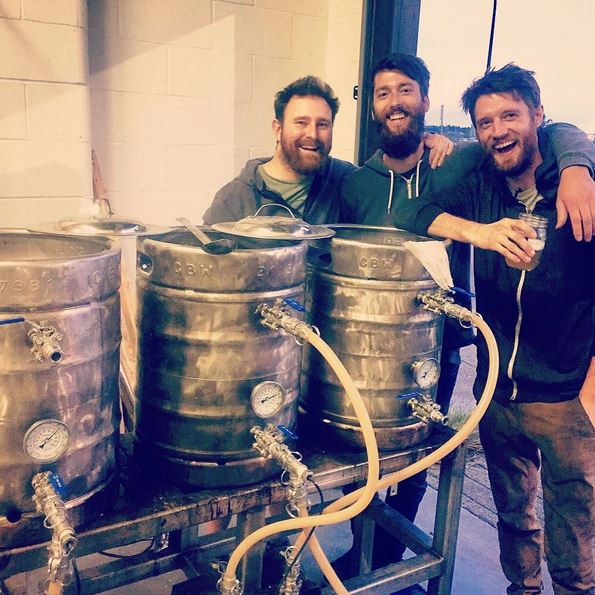 What is Beere Brewing?
Beere Brewing Company is about building from the ground up. It began with a passion for making good beer and it has grown into the start of a family business. We love staying true to the explorative nature of brewing, constantly improving our craft, and creating the kind of beer that we enjoy. We are excited to open a space in North Vancouver for craft beer lovers to gather and try what we've been working on.
When is your expected open date?
We're aiming to have the brewery and tasting room open in August 2017. The brewery construction is well underway, with most of the major project milestones complete. Our tanks and brewhouse are almost ready to roll out of Ripley Stainless in Summerland, BC.
What is the story behind the name Beere Brewing?
My dad and I have talked for years about opening up a brewery named Beere Brewing Company. When we finally decided to go for it, we thought we'd go with the obvious choice – our family name.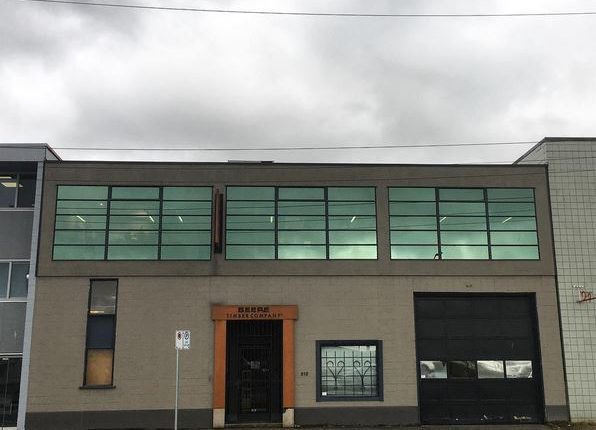 Why did you choose North Vancouver as a home for Beere Brewing, and where is the brewery located?
We have great history on the North Shore, and we're looking forward to adding a little more funk to the area. We're located at 312 Esplanade E – a short walk from the Quay, in the developing industrial area of Lower Lonsdale.
Who will be making beer for Beere Brewing? Do you have a head brewer?
I am very excited to be taking on the role of the head brewer. We will also be bringing some of the passionate people on board that I've been brewing with over the years. We're all very keen to make the jump up and brew on our new 15hL system.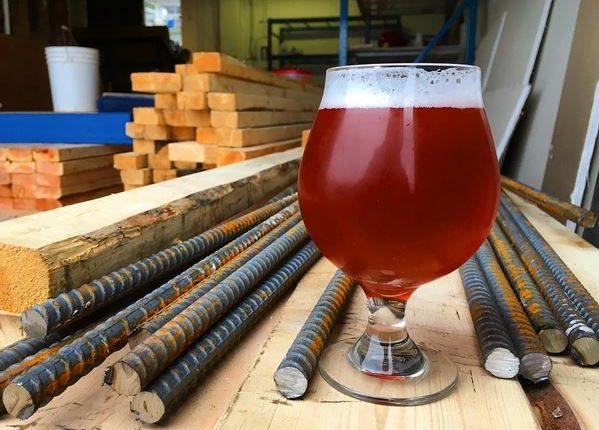 What beer styles will you be focusing on initially and what would you like to do in the future?
Our primary focus will be drinkable hoppy beers, saisons, and some funky styles on a steady rotation. As we grow, we plan to experiment with a lineup of wild and sour beers that incorporate a variety of seasonal fruit, flowers, and wood. Long term plan – barrel aging.
How will we be able to get Beere Brewing Beer? Do you have plans for a tasting room, packaged product, growler fills, etc?
We will be opening a bright south facing tasting room and patio where we'll offer glasses, flights, growler fills, cans, and bottles. We will also have our beer in four-packs at local liquor shops.
How can people follow your progress?
Follow us online at:
Instagram: @beerebrewingco
Facebook: www.facebook.com/beerebrewing
Web: www.beerebrewing.com
Email: info@beerebrewing.com
From all of us at the Vancouver Brewery Tours team we wish the team at Beere a successful journey to opening day!
https://vancouverbrewerytours.com/wp-content/uploads/Vancouver-Brewery-Tours-Inc-Beere-Brewing-Company-Beere-Brewing-Company-Logo.jpg
829
830
vanbrewerytours
https://vancouverbrewerytours.com/wp-content/uploads/logo-sm-300x60.png
vanbrewerytours
2017-06-06 08:10:46
2017-10-26 08:52:20
Beere Brewing Co. – Meet North Vancouver's (soon to be) Newest Brewery