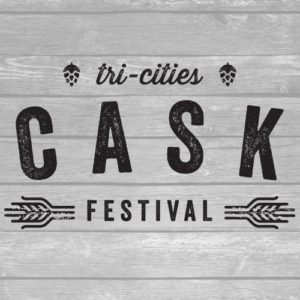 Join Vancouver Brewery Tours at the Tri Cities Cask Festival Winter Pro-Am and be sure to stop by our booth. We're excited to be attending! What's this event all about? Glad you asked!
The Tri-Cities Cask Festival group have been organizing craft beer events now for the past year or so, and this one is quite unique. A cask festival where pro brewers
compete against amateur home brewers for the coveted top prizes of Top Pro Cask, Top Amateur Cask and Best of Show Cask. At last check, the list of brewery count is now up to 35 and homebrew clubs is at 11. That's 46 casks to sample! Wait – what's cask beer you say? You can read more about it here. Full list of participants below.
The Winter Pro-Am is taking place at Coquitlam Executive Plaza on January 22nd from 11am to 5pm. Tickets are $49 and that includes: 10 x 4oz beer tokens, 1 token for a custom made burger, 1 token for a custom made poutine and entry into the draw for various door prizes. The venue is conveniently located across the street from the Lougheed Mall skytrain station.
Hope to see you there!
Cheers, Monica
We are a newly formed not-for-profit society made up of a dedicated and passionate group of craft beer lovers that are looking to increase the craft beer presence in the Tri-Cities. We are looking to host regular craft beer events throughout the Tri-Cities, so of these events may be smaller more intimate events, others maybe grand events but most will be midsize fun events for all types of craft beer lovers. Most importantly our events are put on by craft beer enthusiasts for craft beer enthusiasts.
Participating Breweries:
The Parkside Brewery
Moody Ales
Twin Sails Brewing
Yellow Dog Brewing
Silver Valley Brewing
Postmark Brewing
Trading Post Brewing
KPU Brewing Lab – Instructors
Steel & Oak Brewing Co.
Chaos & Solace Craft Brewing Co.
Real Cask Brewing
Persephone Brewing
Maple Meadows Brewing Co.
Ravens Brewing Co.
Central City Brewers & Distillers
Coal Harbour Brewing Company
Fuggles & Warlock Craftworks
Parallel 49 Brewing
Old Yale Brewing
Phillips Brewing & Malting Co.
Dageraad Brewing
Tool Shed Brewing
Moon Under Water Brewery
BoomBox Brewing Co.
East Van Brewing Co.
Callister Brewing
HearthStone Brewery
Bomber Brewing
Deep Cove Brewers and Distillers
Luppolo Brewing Co.
Strathcona Beer Company
Lightheart Brewing
Storm Brewing
Dogwood Brewing
Merridale Ciderworks
Participating Clubs/Amateurs are:
Special Interest Booths:
Vancouver Brewery Tours
Little Dog Soda by Yellow Dog Brewing
https://vancouverbrewerytours.com/wp-content/uploads/Vancouver-Brewery-Tours-Inc.-Tri-Cities-Cask-Festival.jpg
500
500
vanbrewerytours
https://vancouverbrewerytours.com/wp-content/uploads/logo-sm-300x60.png
vanbrewerytours
2017-01-16 12:52:00
2020-02-11 18:12:00
Tri-Cities Cask Festival Winter 2017 Pro-Am