New Vancouver Breweries Set to Open in 2017
Doesn't East Vancouver have enough craft breweries? Surely there can't be room for any more new breweries to open up in Yeast Van or Brewery Creek?  We get this question on tour ALL THE TIME from our brewery tour guests when they learn about how many craft breweries have opened (and continue to open!) in Vancouver. And the short answer is hell yes there is room for more new Vancouver Breweries!
2016 saw another spurt of growth in new breweries in Vancouver, and 2017 is poised to see the same. Put it this way, as more and more people discover craft beer and shift their buying habits to supporting and purchasing beer made locally, demand will continue to rise in Vancouver with new breweries opening to supply that demand.
So what are the new Vancouver breweries coming in 2017? We've got the inside scoop on two notable Vancouver craft breweries opening up in Yeast Van soon!
Andina Brewing Co.
Possibly the most anticipated new Vancouver brewery opening of 2017, Andina Brewing Co. is expected to open their doors in early 2017. Located in the heart of Yeast Van on Powell St. in what is a can't miss big yellow building, Andina Brewing will be Vancouver's first South American themed brewery, with their beers, food and décor all taking inspiration from the owner's Columbian roots.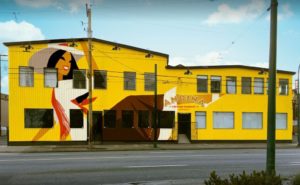 Head Brewer Andrew Powers brings his hands on brewing experience from Red Truck Beer Co. and passion for making Vancouver craft beer to his new role, and promises a fusion of South American and Canadian styled beers including a Pilsner, Blonde IPA, Andean Mild Ale and more.  To further add to his brewing knowledge and expertise, Andrew received his International Brewing Diploma from Siebel's The World Brewing Academy.
The brewery is huge and will house a full tasting room, growler fill station, kitchen, merchandise and even a stage for live music. Plans for the décor sound unique again taking inspiration from Latin culture. Cans and bottles are being planned from a brew house that is currently being built in anticipation of their opening.
Website: Andina Brewing Co.
Facebook: Andina Brewing Co.
East Van Brewing Co.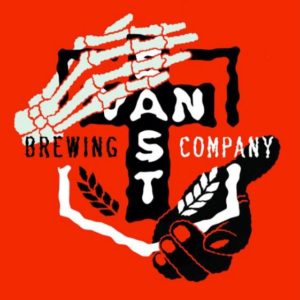 That's right, East Van is getting its own namesake craft brewery in Vancouver. East Van Brewing Co. is expected to open in early to mid 2017 and promises a wide range of westcoast inspired beers. While the brewery is currently in construction, beers have been produced under the East Van Brewing Co. brand for some time, and are currently available on tap at local Vancouver pubs including the London Pub, Manchester Pub, Narrows Public House, the Two Lions Pub and Stateside Craft.
The company has recently hired a head brewer to lead beer production, and Vancouver Brewery Tours is proud to announce one of our very own brewery tour guide alumni James Labbe as head brewer. James brings many years of homebrewing experience and years of commercial brewing experience at Steamworks Brewing and Deep Cove Brewers and Distillers.
The brewery is currently under construction in an unknown East Van Location.
Website: East Van Brewing Co.
Facebook: East Van Brewing Co.
Check back soon as we post more updates!
https://vancouverbrewerytours.com/wp-content/uploads/Vancouver-Brewery-Tours-Inc-Andina-Brewing-Co.-Powell-St-Location.jpg
625
1012
vanbrewerytours
https://vancouverbrewerytours.com/wp-content/uploads/logo-sm-300x60.png
vanbrewerytours
2016-12-15 10:44:00
2017-10-26 09:01:24
New Vancouver Breweries Set to Open in 2017