The area known as Brewery Creek in the Mount Pleasant neighbourhood is steeped in beer tradition dating back to the 1800's. The area was home to dozens of breweries who set up shop on the banks of a creek that famously supplied fresh water to thirsty breweries. Fast forward over 100 years and the area is experiencing a renaissance of new breweries and with it, a unique culture of new beer explorers. So when we first heard about a new brewery calling themselves Electric Bicycle Brewing with plans to set up shop on the banks of the creek (just kidding it's been long paved over for condos and coffee shops!) we had to find out more. While details are still coming in, Leigh from EBB was kind enough to share some of their plans with us.
What is Electric Bicycle Brewing?
Electric Bicycle Brewing will be a brewery experience like no other! We're delivering an ideal combination of outrageously good beers with gourmet grilled cheese sandwiches, a great atmosphere and grooving music. Elon Musk wants to go to Mars, but we want to take you the outer reaches of the beer universe. Electric Bicycle is a spot where your co-workers lose their inhibitions, your in-laws learn to love you, and boss finally gives you that raise. The tasting room has high tops, comfortable booths and long table seating for larger groups, even a few spots at the bar for you and your future ex-so-and-so.
Who is the Electric Bicycle Brewing Team?
We're a team of young, passionate beer enjoyers that want to shake up the Vancouver brewing scene. We love discovering new music, local and innovative art and great beer! We're currently hiring too, so you could be part of this great team. Drop us a line if you're looking for the best job ever!
What was the inspiration behind starting Electric Bicycle brewing?
It started with the name; they used to build electric bicycles here.
We love all our friends and their awesome taprooms and great beers, but we also love our local record shops and art spaces and we are passionate about bring these great things together. We've developed a space with an electric atmosphere, loud decor, rotating art & local music with a beer list that will make your jaw drop & your mouth water.
What made you choose the historic Brewery Creek as your home?
While we were looking at few different locations, we knew this was the spot when we saw it. We love all of the new (and old) local businesses in the neighbourhood and decided it was the exact spot we wanted to be. Close proximity to the other breweries makes it easy to tour from spot to spot, you could say we did it for the people. It is also great that it's located right off the bicycle route at 20 East 4th.
What beer styles are you initially going to start with?
We're currently in the middle of super secret recipe development, but we can tell you that our focus is on pushing stylistic limits and delivering flavor forward thirst quenching beers. We're also going to be launching a rotating line called "Think Tank" based on customer suggestions so send us your wildest desires and hopefully we'll make your dreams come true!
How can we stay in touch and follow your progress?
If you want to hear about out what we are up to, make sure to follow us on Instagram @electricbicyclebrewing, on Facebook  at /Electricbicyclebrewing and on twitter at @ebbeervancouver.
UPDATE May 2018
Electric Bicycle Brewing is now open!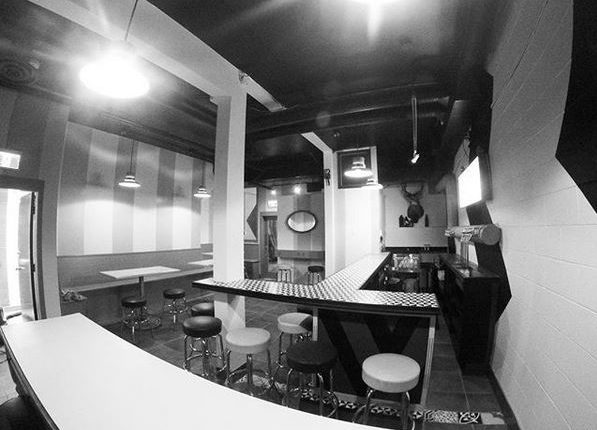 https://vancouverbrewerytours.com/wp-content/uploads/Electric-Bicycle-Brewing-Opening-Soon-Vancouver-Brewery-Tours-Inc.-1.jpg
594
796
vanbrewerytours
https://vancouverbrewerytours.com/wp-content/uploads/logo-sm-300x60.png
vanbrewerytours
2018-03-30 08:12:31
2021-12-14 08:55:45
Electric Bicycle is Open