Dine Out Vancouver 2018 – East Van Craft Brewery and Food Tour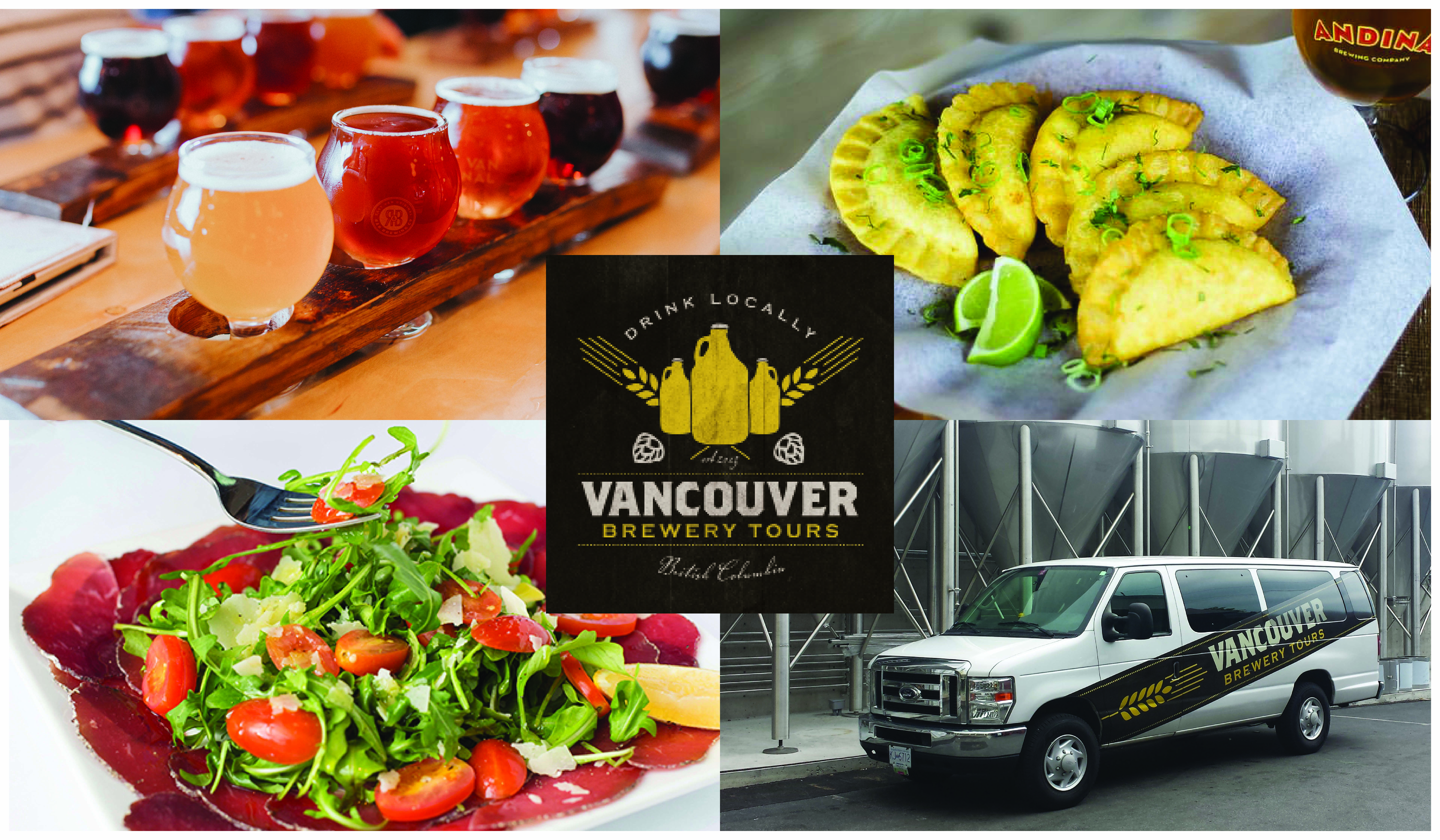 Each year we have the opportunity to participate in Dine Out Vancouver, an annual event that showcases the best of Vancouver's culinary scene with an impressive selection of special events, restaurants and much more. Dine Out attracts thousands of locals and visitors from all over the world and encourages people to explore our local food scene at a traditionally slower time of year.
For 2018, we decided to go back to our roots and pay homage to the very first tour we offered 5 years ago in 2013, but with a new twist. Our first tour, the "East Van Craft Brews and Culinary Tour" was in partnership with local food tour company Off the Eaten Track who introduced our guests to a few local foodie gems because back then, you could barely find any food at our local breweries beyond a few bread products and pepperoni sticks! Fast forward 5 years, and the culinary scene inside our breweries has changed dramatically and we'd like to show you just how far it's come.
Now in our 5th year with Dine Out Vancouver,  we're proud to present the "East Van Craft Brewery and Food Tour" where we'll be highlighting not only some of the best beers of our craft beer community, but also some of the best culinary dishes available inside our east van breweries for Dine Out 2018. The tour takes place in the iconic East Van neighbourhood, or as it's affectionately known in the beer community "Yeast Van".
We'll be visiting three of our most popular East Van breweries starting off at the award winning Strange Fellows Brewing. Guests will go behind the scenes to learn brewing 101 before sampling a few beers. Next up is Luppolo Brewing Co, fresh off of celebrating their one year anniversary in November 2017, guests will not only enjoy a flight of Luppolo beers but also a dish that celebrates the Italian culture and heritage that inspired the brewery. And finally, we head further into East Van to the vibrant yellow building on Powell that Andina Brewing Co. calls home. After a flight of Andina beers we'll also enjoy a dish that showcases the spirt of the Columbian roots of the owners of Andina.
Each tour is 3.5 hours long and includes all beer flights, and food dishes at our final two stops. Transportation including pick up and drop off will be included as well as behind the scenes brewery tours at each stop.
Join us on our East Van Craft Brewery and Food Tour during January 18th to February 3rd, 2018.
For more information, and to reserve your seats, please visit the Dine Out Vancouver Website at https://www.dineoutvancouver.com
Cheers!
The Vancouver Brewery Tours Team
https://vancouverbrewerytours.com/wp-content/uploads/Dine-Out-East-Van-Brewery-and-Food-Tour-480x280.jpg
4480
7680
vanbrewerytours
https://vancouverbrewerytours.com/wp-content/uploads/logo-sm-300x60.png
vanbrewerytours
2018-01-09 10:00:07
2018-10-01 13:26:46
East Van Craft Brewery and Food Tour – Dine Out 2018