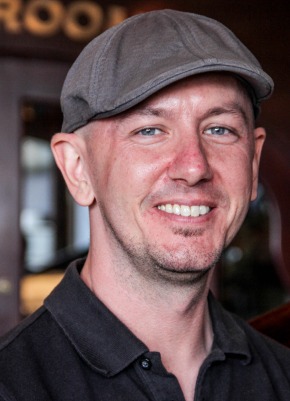 Taken From
Tourism Vancouver's Travel Media Newsletter November 2013
Thanks to a change in liquor laws, Vancouver is undergoing a renaissance in craft brewing. More than 10    new breweries have opened over the past two years, with more on the horizon. Ryan Mackey's new company, Vancouver Brewery Tours, offers a three-hour tour of a selection of the hottest breweries. Here, he puts down his drink just long enough to tell us his favourite ways to enjoy Vancouver – with and without a beer in hand.
Name: Ryan Mackey, owner and operator of Vancouver Brewery Tours.
Favourite way to spend a Saturday?
If I'm not leading one of our brewery tours, I'll typically grab a couple of growlers (refillable two-litre beer containers) and head to a few local breweries to stock up on fresh beer. You can usually find me in East Vancouver at Storm Brewing or R&B Brewing. For dinner, I'll check out favourites like the Cascade Room on Main Street or Fable restaurant in Kitsilano (my resident neighbourhood). Afterwards, it's time to head back home and open those growlers.
Favourite places in Vancouver?
I enjoy wandering the vendors at Granville Island – the abundance of local products always gets me inspired for dinner. When I'm feeling adventurous, I'll head over to the North Shore mountains for some mountain biking and get dirty on the trails of Mount Fromme.
Where do you go to experience the best of Vancouver's craft beer scene?
Many of Vancouver's breweries are conveniently clustered in neighborhoods accessible by walking or public transit. My favourite area is East Vancouver (located 15 minutes from downtown Vancouver). I suggest checking out Storm Brewing for their Whiskey Vanilla Stout or Parallel 49 for an impressive lineup of seasonal beers. I also like going to North Vancouver's Deep Cove Brewers and Distillers and Bridge Brewing (located across the street from each other) for tasty pale ales.
Favourite local joint to grab a pint?
With so many craft breweries opening this year there's never been a better time to find a good pint in Vancouver, and Gastown is a great place to start. Located near Waterfront Station, Steamworks Brewpub and Rogue Kitchen & Wetbar are favourites of mine, as well as the Alibi Room (home to the best beer lineup in town).
https://vancouverbrewerytours.com/wp-content/uploads/Vancouver-Brewery-Tours-Inc-Ryan-Mackey-Owner-Featured-Vancouverite.jpg
401
290
vanbrewerytours
https://vancouverbrewerytours.com/wp-content/uploads/logo-sm-300x60.png
vanbrewerytours
2013-10-09 01:08:00
2017-04-27 12:47:35
Featured Vancouverite: Ryan Mackey, Owner and Operator of Vancouver Brewery Tours