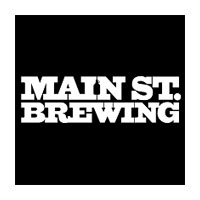 Join us for a Tour of Main Street Brewing
Main Street Brewing was born from a love of handcrafted beers, and resides inside a heritage industrial space that was originally built in 1913 and known as the 'Vancouver Breweries Garage'. They brew Pilsner, Sessional IPA and Brown Ale, numerous seasonals, plus a daily rotating line up of cask selections.
Food
A daily bar menu that offers great quality, locally sourced and organic foods that go perfectly with… BEER!
Awards
Stag and Pheasant Imperial Stout – 2016 BC Beer Awards Silve in the North American Porter and Stout Category
Cantus Fermus – 2016 BC Beer Awards Silver European Sour Ale Category
Saison #7 – 2016 BC Beer Awards Silver Belgian Strong Ale Category
Second Anniversary Double IPA – 2016 BC Beer Awards Imperial IPA Category
Redback Ale – 2015 Canadian Brewing Awards Silver in the North American Style Amber/Red Ale category
Sessional IPA – 2014 BC Beer Awards Gold in the North American Ales category
Buying beer to take home
Beer is available for purchase in various growler sizes, cans, and bottles.
Tours available subject to availability, as we only visit the breweries when it's convenient for them to have large groups.