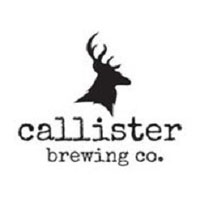 Callister Brewing Co.
callisterbrewing.com
Date Opened
July 2015
Location
"Yeast Van" East Vancouver
Join us for a Tour of Callister Brewing Co.
Callister Brewing is the first of its kind in Canada to operate as a co-working brewery incubator, offering a unique opportunity to support independent, talented brewers.
Founded by Christopher Lay (brewmaster and brewery operations) and Diana McKenzie (business operations and soda-maker).
There are four distinct entities operating in-house:
Callister Brewing (Chris Lay): mostly European beer styles, an eclectic mix
Boombox Brewing (Kent Courtice, Phil Spurgeon, Ryan Seller): hoppy IPAs and sour beers
Lightheart Brewing (Nathaniel Senff): IPAs, European styles
Real Cask Brewing (Adam Chatburn): traditional English cask ales served on cask engines
Food
Snacks from East Side Beer Food (samosas, twisty breads, pepperoni) available in the brewery.
Awards
2016 BC Beer Awards:
2nd in North American Pale Ale category – One Hop Mind (Callister Brewing)
3rd in North American IPA category – Ultra Deluxe (Boombox Brewing)
People's Choice Award – Pablo Esco Gnar (Boombox Brewing)
Buying beer to take home
Beer is available for purchase in various growler sizes from all of the breweries.
Tours available subject to availability, as we only visit the breweries when it's convenient for them to have large groups.