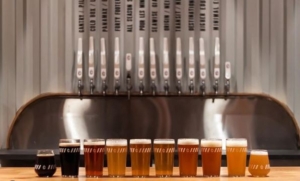 Vancouver Brewery Tours launched BC's first brewery tour company in June 2013, and since then, we've had thousands of beer lovers from all across the globe hop on tour with us. On our fun and informative brewery tours, you'll sample your way through Vancouver's best craft breweries, meet fellow beer lovers, chat with the brewery staff, enjoy beer tastings, and maybe even learn a thing or two! If you haven't been on a craft beer tour, Vancouver is the place to start!
Craft beer is our passion. At Vancouver Brewery Tours, we take great pride in connecting you with Vancouver's vibrant craft beer community through our fun and informative brewery tours and beer tastings.
While on tour, you'll journey to our best craft breweries for behind-the-scenes tours, enjoy VIP access, learn the story of each brewery, and most importantly, enjoy the craft beers you love with friends, new and old!