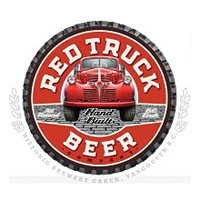 Join us for a Tour of Red Truck Brewing
Founded in 2005, Red Truck Beer Co. is one of BC's premier craft breweries, winning numerous awards for its outstanding, carefully brewed beers. Built on the values of a simpler time, when a handshake was a contract and beer was always brewed honestly, by everyday, hardworking people. Red Truck has grown from humble beginnings in its original North Vancouver location, to a new state of the art brewery in the heart of Brewery Creek minutes from downtown Vancouver.
Red Truck has been delivering an extensive line of quality, award-winning beers including Red Truck Ale, Red Truck Lager, Red Truck IPA, Red Truck ISA, and our limited selection series.
Food
Red Truck has a full service kitchen serving a wide range of meal options, from breakfast to appetizers and burgers. See their menu here.
Awards
Red Truck Limited '46 Porter- Silver – 2014 Canadian Brewing Awards
Red Truck Limited -Red Truck I.S.A – Silver 2014 Best of the Northwest Sip Magazine
Red Truck Limited '46 Porter Silver- 2014 Canadian Brewing Awards
Red Truck IPA – 2nd place in the North American IPA Category
Buying beer to take home
Beer is available for purchase in various growler sizes.
Tours available subject to availability, as we only visit the breweries when it's convenient for them to have large groups.